大会报告
大会报告形式
  会议包括大会特邀报告、口头报告和墙报(张贴报告)等形式交流。无论是口头报告还是墙报展示,均属大会同等学术交流,大会将颁发参会交流证书。如需报告,请在参会回执中注明 "口头报告"或"墙报"的字样。会议将统一安排墙报的参观时间,作者自行喷绘打印后(A0尺寸,90cmX110cm)于报到当日(10月25日)提交,根据大会安排,在规定的时间到会自行张贴,会务会为您提供必要的工具(胶带、图钉等)。
大会报告人
Some of the speakers are under confirmation, more qualified speakers will be announced soon.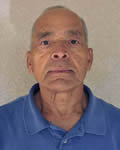 Prof. Dr. Shree Singh
Professor, Breeder and Geneticist. Plant, Soil, and Entomological Sciences Department, Kimberly Research & Extension Center, University of Idaho, USA
Research extension:
1. Directs genetics and plant breeding program to produce superior dry bean germplasm and cultivars broadly adapted to western and midwestern growth environments;
2. Emphasis on broadening genetic base and development of upright early maturing cultivars with resistance to multiple biotic and abiotic stresses, primarily in pink, pinto and red market classes
(To be confirmed)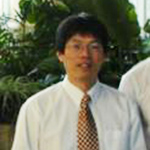 Professor Dr. Peiqiang Yu
Professor and Ministry of Agriculture Strategic Research Chair at Department of Animal and Poultry Science, University of Saskatchewan, Canada
Distinguished Chair Professor at Tianjin Agricultural University under the Thousand-Talent-People Award Program. Dr. Yu is currently leading the advanced synchrotron-based feed molecular structure and molecular nutrition research programs that focuses on how molecular structure changes induced by various processing and treatments, gene transformation, modification and silencing impact nutrient utilization and availability in animals (eg. Dairy Cattle). Having published more than 220 referred SCI-journal articles with high impact factors and 20 book chapters, Dr. Yu's research group is a prolific research team. Dr. Yu is a grant reviewer for several international science funding agencies including: USA ACS-PRF Grant, China National Science Foundation (NSF), China Changjiang Scholar Award Program, Israel Science Foundation (ISF-grant), Canadian-AAFC grant, and Federal Natural Sciences and Engineering Research Council of Canada (NSERC- Individual Discovery Grant and NSERC-Strategic Research Grant). Dr. Yu has been in the editorial board for seven international scientific journals such as "Molecular Nutrition & Food Research", "Biomedical Spectroscopy and Imaging", "Archives of Animal Nutrition" etc. (To be confirmed)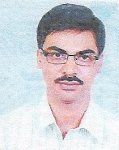 Dr. Debasis Chakrabarty
Sr. Scientist, Genetics and Molecular Biology Division, CSIR-National Botanical Research Institute, India
Major R&D Achievements:
1. Arsenic in rice: Biotechnological approach to reduce arsenic level in grains.
2. Application of bioreactor systems for large scale production of horticultural and medicinal plants.
He serves as academic editor for PLOS One and Scientific Reports. He published more than 100 journal papers and has H-Index of 37.(To be confirmed)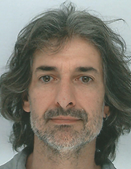 Dr. Didier BAZILE
Directeur Régional Méditerranée, Moyen Orient et Pays des Balkans chez CIRAD, France
Speciality : Agrobiodiversity management; Ecosystem approach
(To be confirmed)

Prof. Abdulrasoul Al-omran
Department of Soil Science, College of Food Sciences and Agriculture, King Saud university
Current Rsearch:
Physical Properties of Polyacrylamide Treated Sandy Soils studied under Saline conditions; Hydration and Swelling Properties of Soil Conditioners as Affected by Chemical Fertilizer Salts; Evaluation of water quality and its effect on soil infiltration in Riyadh region; Infiltration in a calcareous sandy soil as affected by natural clay deposits; Crop water requirements; Surface and Subsurface Drip Irrigation; Deficit Irrigation.
Has published 129 peer-reviewed journal papers.
Presentation Title:
Determination and Actual Water Requirements of Date Palm in Saudi Arabia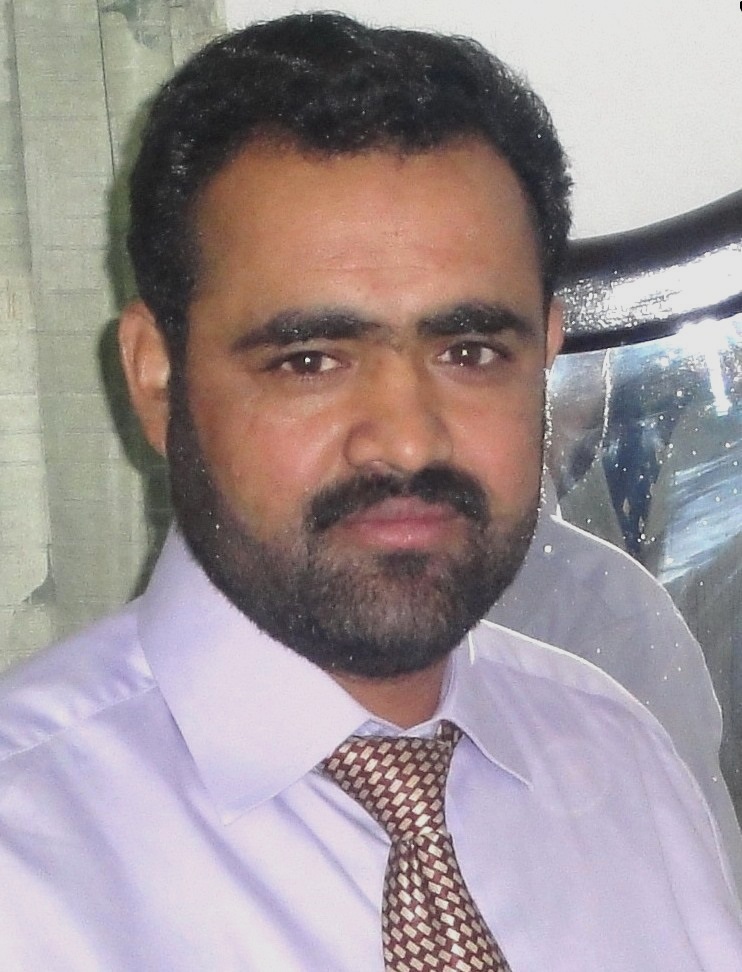 Dr Arshad Mehmood Abbasi
COMSATS Institute of Information Technology, Pakistan
Research Interest:
Functional Foods and Nutraceuticals; Ethnobotanical/Ethnomedicinal Study of High Mountain Plant Species; Phytochemicals and Antioxidant Activity in Food and Medicinal Plants
Has published 70 peer-reviewed journal papers.
Presentation Title:
Phenolics composition and in-vitro free radicals scavenging activity of edible wild fruits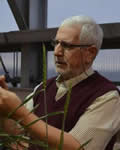 Dr. Abdullah Jaradat
United States Department of Agriculture, USA
Supervisory Research Agronomist, Research Leader and Location Coordinator
Adjunct Professor, Department of Agronomy and Plant Genetics - University of Minnesota
I lead and manage the R&D of a multidisciplinary research team; select R&D problem areas, define objectives, set priorities, organize and conduct research which contributes to several national programs of the Agricultural Research Service and cooperating institutions and organizations. I identify appropriate lines of research in consultation with scientists, National Program Staff and stakeholders. I represent the Agricultural Research Service on research, development and transfer of technology. I identify and recommend projects to National Program Staff; I provide advice for, and speak and negotiate research agreements with other Agricultural Research Service research centers, international agencies, university and industry nationwide as regulations permit. I advise and train undergraduate and graduate students on a wide range of R&D topics related to agriculture, biodiversity, and the environment.
Research Focus: Modeling genotypic growth, development, biomass partitioning and yield responses of traditional and alternative crops to environmen-tal, cropping systems and management factors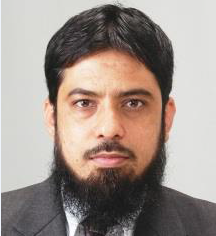 Khurram Bashir
Center for Sustainable Resource Science, Riken Yokohama Campus, Japan
Research Interest: Abiotic stress response in plants, Plant Biotechnology, Plant molecular biology
He has more than 68 publications with H-index 22.
Presentation Title:
Understanding molecular response of plants to abiotic stresses and development of stress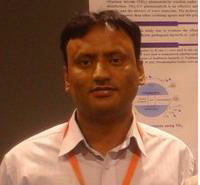 Dr. Kashif Ghafoor
King Saud University, Saudi Arabia
Research Highlight:
Natural Antioxidants, Functional Foods, Innovative Food Processing, Food Safety using Non-thermal Techniques, Applied Food Chemistry
He has publications with total impact factor 103.837; has the Web of Knowledge Citations 610 and Google Scholar Citations 1115.
Presentation Title:
Innovative non-thermal techniques for food pathogen inactivation and ensuring nutritional and other quality improvements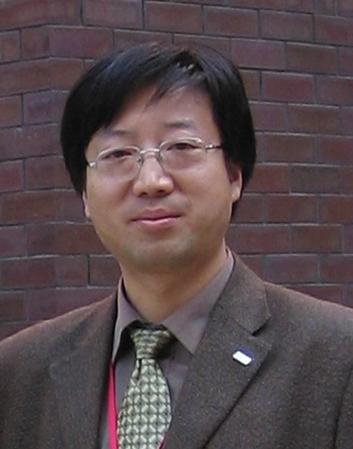 Prof. Dr. Jiahua Zhang
Institute of Remote Sensing and Digital Earth, Chinese Academy of Sciences, China
Dr. Jiahua Zhang is chief scientist in global climate change and diaster remote sensing field. His research includes climate change & atmospheric environment remote sensing, atmospheric–hydrological–ecological cycles, earth system interaction estimation and modelling; Diaster monitoring and assessment using remote sensing, modeling and GIS, e.g., drought, forest fire, flooding, dust storm,UHI, snow cover, etc; others research interesting cover land use and cover changes, vegetation dynamic, ecological investigation, effection of climate change on agriculture. He has been Principle Investigator for over Ten major national projects or programs in China, and Principle Investigator for several international coperation projects. He has published more than 100 peer review papers, 30 internationl conferences papers and 6 books. He is supported by CAS "Hundred Talents Program".(To be confirmed)
已接收的摘要(口头报告和墙报)
现将已接收的报告列表如下。列表将定期更新,只有注册后的摘要会出现在会议手册中。
1. Abbas K. A. Jarallah, EFFECT OF SOME SOIL PROPERTIES ON IRON SORPTION
2. Abdeen Mustafa Omer, SUSTAINABLE FOOD PRODUCTION IN GREENHOUSES AND ITS RELATIONS TO THE ENVIRONMENT
3. Abdullah A. Jaradat, Breeding Implications of the Spatiotemporal Patterns of Phenotypic and Genetic population Differentiation in Phoenix dactylifera: A Meta-Analysis Approach
4. Abdullah Ahmad Tahir, EFFECTS OF REPLACING ANTIBIOTIC GROWTH PROMOTERS (AGPS) WITH BOTANICAL EXTRACTS AND OILS IN FEED OF LAYING HENS ON PRODUCTION, PERFORMANCE AND SOME MICROBIAL COUNTS IN FECES
5. Abid Ali, FOLIAR SPRAY SURPASSES SOIL APPLICATION OF POTASSIUM FOR MAIZE PRODUCTION UNDER RAINFED CONDITIONS
6. Aftab Ahmad, Engineered disease resistance in cotton using gene silencing to knock down Cotton leaf curl Kokhran virus-Burewala and Cotton leaf curl Multan betasatellite
7. Alia Riffat, MITIGATION OF SALT STRESS-INDUCED INHIBITION OF MAIZE (ZEA MAYS L.) REPRODUCTIVE GROWTH BY SUPPLEMENTAL SULFUR
8. Aneela Durrani, Participatory Disease Surveillance of Transboundary Animal Diseases in South Azad Jammu and Kashmir
9. Arshad Mehmood Abbasi, Phenolics composition and in-vitro free radicals scavenging activity of edible wild fruits
10. BEENISH ZAHID, Conventional and Molecular Detection of Infectious Bursal Disease Virus in Broiler Chicken
11. Christian F. Larenas Uría, Effect of three diets enriched with essential oils: Turmeric-Curcuma longa, Lemon grass-Cymbopogon citratus and Ginger-Zingiber officinale on growth and survival of rainbow trout fingerlings-Oncorhynchus mykiss (Walbaum, 1792)
12. Cosmas Parwada, Litter quality effects on re-aggregation dynamics of soils in the Ntabelanga area, South Africa
13. David C. Sands, The Enhancement of Biological Control Agents to Improve Their Efficacy
14. Debasis Chakrabarty, Arsenic in rice: Biotechnological approach to reduce arsenic level in grains
15. Didier Bazile, Fair and sustainable expansion of quinoa around the world
16. Dulcy Senaratna, Effects of four dim and high intensity red color light combined regimens on performance, behaviour and welfare of broilers
17. Farooz Ahmad Lone, Fertility response and progesterone profile in artificially inseminated crossbred ewes following the intravaginal application of misoprostol and isosorbide mononitrate-a preliminary study
18. Fayyaz Rasool, ATPase 6/8 Gene Assisted Variability among the Populations of Cirrhinus mrigala and its Global Genealogy Relationship with Cyprinids
19. Festus Otaka Abonyi , Effects of locally processed Allium sativum on growth, haematology, serum biochemistry and carcass quality of finisher broilers reared under tropical environment
20. Gitanjali Jothiprakash, GASIFICATION OF MUNICIPAL SOLID WASTES AND AGRO RESIDUES USING PLASMA GASIFIER
21. Grema Yerima, THE INVITRO ACTIVITIES OF AQUEOUS SEED EXTRACT OF GARCINIA KOLA (BITTER KOLA) ON PARKED CELL VOLUME (PCV) IN WISTER STRAIN ALBINO RATS
22. Hongwei Tan, Influence of long term application of different fertilizers on soil acidification and sugarcane yield
23. Ibrahim Muhammad, EFFECT OF BREED AND SEX ON CARCASS CHARACTERISTICS OF TURKEYS (MELEAGRIS GALLOPAVO)
24. K. A. Sofi, Transabdominal laparoscopy; standardization and its diagnostic potential for the evaluation of genitalia in bovines
25. Kashif Ghafoor, Innovative non-thermal techniques for food pathogen inactivation and ensuring nutritional and other quality improvements
26. Khurram Bashir, Understanding molecular response of plants to abiotic stresses and development of stress
27. Kingsley Omogiade Idahor, Haematology, serum biochemistry and reproductive potentials of rabbits fed sheanut (Vitelleria paradoxa C.F. Gaertn) cake
28. Lamia Hamrouni Bel Hadj Brahim, Bioprospecting herbicidal activity among forestry essential oils from Tunisia
29. Mehrajuddin Naikoo, Induction of estrus in postpartum anestrus crossbred cows
30. MOHAMMED KEBIRU IBRAHIM, Prevalence of Overweight and Obesity in Farming Communities of Kogi State, Nigeria.
31. Moussa Zongo, Estimation of fetal weight using ultrasonic measurements of fetal parameters in West Africa Sahelian goats
32. Moustafa Mahmoud Elshamy, Resistance stability of thirty powdery mildew genes to Blumeria graminis f. sp. tritici during 2014 – 2016 crop seasons in Egypt.
33. Mudasir Bashir Gugjoo, Allogenic Mesenchymal stem cells combined with IGF-1 and TGF- β1 in laminin gel heal osteochondral defect in rabbits
34. Muhammad Azher Nawaz, Vegetable Grafting can Revolutionize the Vegetable Sector of Pakistan; Status, Challenges and Opportunities
35. Muhammad Azim Khan, IMPACT OF ENVIRONMENTAL AND SOCIAL CHANGES ON BIODIVERSITY OF HIGH ALTITUDE OF PAKISTAN
36. Muhammad Hafeez, Determination of Lead and Cadmium Concentration in Human Blood Samples of Muzaffarabad, AJK
37. Muhammad Lawan Ngamdu, POVERTY AND HUNGER: ISSUES AND OPTION FOR FOOD SECURITY IN AN AREA AFFECTED BY INSURGENCY IN BORNO STATE, NIGERIA
38. Munir Abba Dandago, Effect of different storage conditions on the quality and storability of tomato fruits (Lycopersicon esculentum Mill.) in Kura, Kano State Nigeria
39. Muzaffar Shaheen, Diagnostic and prognostic role of electrocardiography in calf diarrhoea and therapeutic study with reference to use of probiotics
40. Negesse Mekonnen Asrese, Brucellosis and associated risk factors in dairy cattle of eastern Ethiopia
41. Noor-ul-AinSoomro, NEW MIOCENE WOOD, Terminalioxylon thanobolanses Sp.NoV.
42. Pugalendhi Sundaraju, THERMO CHEMICAL CONVERSION OF AGRO RESIDUES INTO SYN GAS USING PLASMA GASIFIER
43. Raja Tahir Mahmood, Use of Response Surface Methodology for the biodegradation of selected vat dyes by Piptoporus betulinus IEBL-3
44. Rashida Perveen , Functional attributes of sodium caseinate powder
45. Rubab Zohra, Fabrication of Novel Acrylic-based Hdrogel for Controlled Release of Organic and Inorganic Fertilizers
46. Safwan Shiyab, Phytoremediation of zinc by using different cultivars of Indian mustard (Brassica juncea)
47. Saima Noreen, Biosorption of Actacid Navy Blue N-RBL dye using the agro polymer biocomposite
48. Salissou Issa, Are Millet and Sorghum Good Alternatives to Maize in Layer's Feeds in Niger, West Africa?
49. Syed Ashaq Hussain, Clotting profile, acute-phase proteins, pepsinogen and gastrin, and enzyme activities of blood serum and peritoneal fluid in bovines with perforated abomasal ulcer
50. Waqas Ahmed, Effect of Storage on Cooking & Pasting Properties of Methyl Cellulose Coated Iron Fortified Basmati Rice
51. Xianju Huang, Effect of V. baillonii French on the aconitine-induced cardiac toxicity of H9c2 cell line